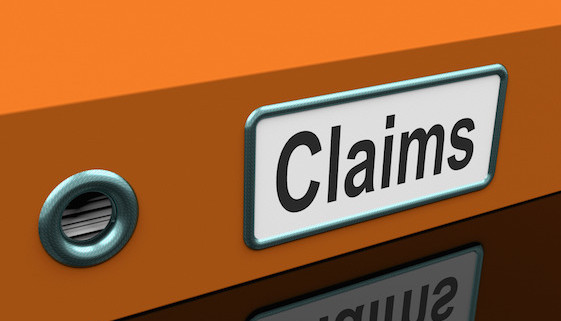 At Reeves, we specialize in dealing with insurance companies. It can seem a bit overwhelming if you have never had to file a claim, and that is why we are here to help.
Here are 5 things you need to know before meeting with your adjuster!
1) Rate hikes are not a real thing. No insurance company will raise your premium or deductible because you filed an insurance claim. Homeowner's Insurance focuses primarily on the region live in to determine your rates. They may raise an entire area's rates at one time, due to weather or collective claims, but your individual rates will not be raised as a result of your claim.
2) You have the right to request a second adjustment. Some insurance companies hire local roofers to perform their roof inspections during adjuster meetings. If you have already chosen a roofing company to do the work pending insurance approval or had a previous inspection by another roofer, the hired competing roofer may recommend against replacing your roof in an effort to personally sell you on a "roof tune-up". If this happens, and you and your chosen roofer are genuinely concerned about the state of your roof, request another adjuster. It will not hurt to get a second opinion.
3) Different insurance companies have different standards of damage. Insurance companies each have their own list of requirements when it comes to replacing a roof. Generally, they will be looking for a certain number of damaged spots in a 10×10 foot area. Some companies require as little as four, while others require as many as fifteen. Ask a qualified roof inspector about your insurance company, so you know exactly what an approval or rejection means at your adjuster meeting.
4) Your mortgage company may have to sign off on your insurance check before you can access the funds. If your roof is valued at over $10,000, your mortgage company may require a couple of things before you can cash your insurance check. In some cases, they request an inspection of the finished job. In other cases, your chosen roofer will simply be required to fill out more paperwork. Either way, involvement with your mortgage company is standard when it comes to larger, steeper roofs.
5) Getting paid can be a multi-step process. If you are lucky, your adjuster will cut you a check on the spot. Most of the time, there are a couple of steps to receiving all the funds due to you. The first step is the deductible — this is the part you are responsible for paying. The second is what is called "actual cash value" or ACV for short. The ACV plus your deductible equals what your roof is worth today, before any work is done. The third and final check to be written is the depreciation check. The depreciation is the difference between the worth of your new roof and your old roof. If your insurance company pays in this way, you will usually receive the company's first check, for the ACV, before the work is done and the second check, for the depreciation value, once your new roof's worth has been verified via another adjuster, pictures, or a Certificate of Completion sent to your Insurance Company from your contractor.
At Reeves, we pride ourselves on making the entire re-roofing process as simple as possible. We work with company and independent adjusters nationwide. We will even call your insurance company for you. If a new roof is on your mind, give us a call, we will make sure you are taken care of from beginning to end!
You can  give us a call at 866-592-3632 to set up a time for us to come by and see how we can help!
https://www.callreeves.com/wp-content/uploads/2015/06/roof-Claims-Adjuster-Reeves.jpg
516
561
concierge
https://www.callreeves.com/wp-content/uploads/2018/11/Site-header-logo-300x138.png
concierge
2018-09-06 19:49:26
2018-09-06 19:49:26
Overwhelmed by Insurance?