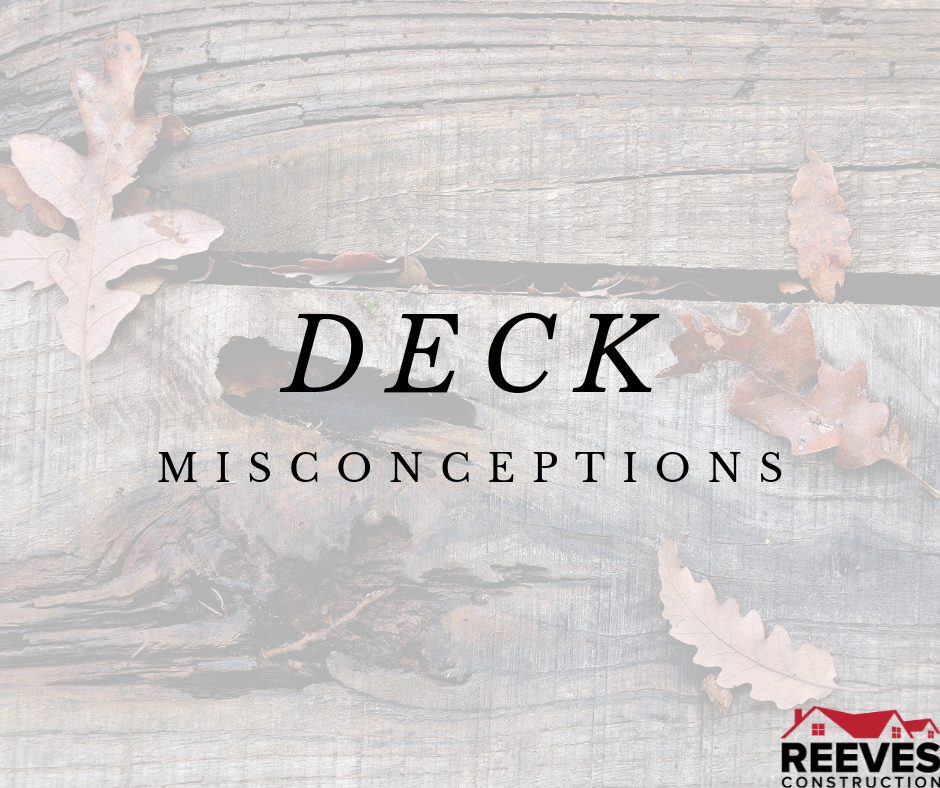 08 May

Deck Misconceptions
Pressure-treated lumber, cedar or redwood are maintenance-free.
A long time ago, cedar and redwood came mostly from "old-growth" trees with high levels of resin that were naturally resistant to decay and insects. Much of the woods used for decks today are from younger, second-growth trees. These trees are less resistant to biological dangers. They are also susceptible to damage from rain and sunlight.
Lifetime warranties for pressure-treated lumber mostly cover decay and insect attacks, but it still needs to withstand the weather cycle of getting wet and drying repeatedly.
New wood should be allowed to weather or "season" for several months before applying any type of finish.
Letting new wood go for just a few weeks after installation can cause damage and surface degradation that can interfere with the adhesion of a finish coat. New decks should be protected from the elements as soon as possible with water-repellant surfaces or preservatives.
 All clear finishes are pretty much the same.
The terms "water repellant" and "water sealer" are used interchangeably. They refer to products that protect the wood from rain, dew, and snow. It is best to choose a water repellant designed specifically for exterior wood. These tend to contain mildewcides and long-lasting water repellants.
Paints and solid-color stains offer the best protection for wood decks.
For most applications, paint is effective against sunlight and weathering because it forms a physical barrier that blocks out the elements. On horizontal finishes, however, paints and solid-color house stains are not suitable. Standing water can work its way beneath the film, resulting in blistering and/or peeling. Penetrating semitransparent stains, water-repellants, and clear finishes are best for horizontal surfaces. These products generally do not blister with age.
When applying deck finishes, more is better.
Most deck finishes are designed to penetrate the wood rather than form a film on top. Putting too much on leads to a buildup of the finish, forming a film that can ultimately crack, blister, or peel.
Now that you are aware of some of the misconceptions that come with building or re-doing your deck, it may be time to call a contractor who knows what they are doing. At Reeves, we have been building, re-doing, and altering decks for years! Give us a call or shoot us a message to set up an appointment today!