15 Jun

Hail Damage – Mauldin – Five Forks – Greenville – Simpsonville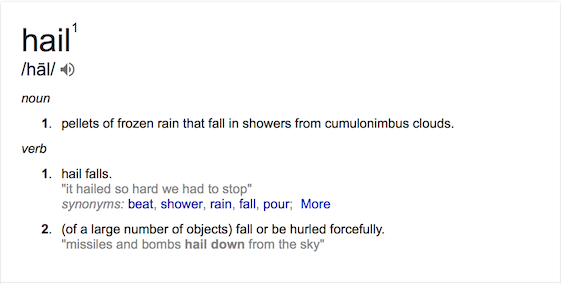 An incredibly severe storm ripped through Mauldin, Five Forks, Simpsonville, Fountain Inn and surrounding areas near Greenville knocking down trees and even producing high winds and damaging-sized hail.
The National Weather Service reported that there were wind gusts up to golf-ball sized hail.
Homeowners in and near Mauldin, Five Forks, Simpsonville  and other populated areas throughout the upstate should be concerned about the integrity of their roofs as a result of the storms. This is because larger hail can significantly reduce the the life-span of the roof shingles.
Hail Damage – Mauldin – Five Forks – Greenville – Simpsonville 
Typically, after major hail storms, homeowners will contact a roofing company to give them a free inspection report which will provide the homeowner with more information in regards to the damage done to their home.
When we inspect homes after storms, we check the gutters and downspouts, siding, A/C units, and we check the entire roof and all vents for damage caused by hail.
After one of our insurance claims specialists inspect your property, we at Reeves Roofing and Construction will then work with your insurance carrier to ensure that you receive full replacement cost value for all of your losses due to the storm.
Call Reeves Roofing Today at 1-866-592-3632! 
We have our certified insurance claims specialists in the areas and more standing by to assist you when filing your insurance claim and reporting to your insurance company.
For many homeowners, they see their cars or siding if it has hail damage but because they can't quite get on most of their roofs, they tend to think everything is fine and the roof is ok. Unfortunately, that's juts not accurate.
Hail does reduces the life span of your existing roofing system by up to 70%! 
That's why it's so important for you to have you roof inspected by a reputable contractor. It's also best to have a contractor who specializes in insurance claims.
The hail damage in Mauldin – Five Forks – Greenville – Simpsonville areas could cause larger problems for homeowners if not inspected and handled properly. If roofs which have seen significant hail damage go unreported, this could mean severs leaks and interior water damage. The hail knocks the granules off your roof which is your roofs vital protection against the elements.
IF YOUR HAD HAIL HIT YOUR ROOF, YOU HAVE HAIL DAMAGE TO YOUR ROOF 
We would love to serve you and assist you with your claim, please call us today for your free inspection report which will give you a better idea on what the condition of your roof is in after having been through the recent hail storms. Also, ask us about our "Deductible Savings" program.
Call Reeves Roofing today at 866-592-3632!
---
[si-contact-form form='1′]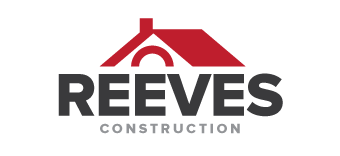 REEVES CONSTRUCTION, INC.
GENERAL CONTRACTOR
REEVES ROOF & GUTTERS
Serving Georgia, the Carolinas and Eastern Tennessee
Toll Free: 866-592-3632
Serving to meet the needs of these great cities:
Greenville – Spartanburg
South Carolina: Greenville, Spartanburg, Union, Easley, Greer, Murrells Inlet, Charleston, Myrtle Beach
North Carolina: Charlotte, Waxhaw, Greenville, Rockville
Georgia: Atlanta Metro Area, Stockbridge, College Park, Columbus, Jonesboro, Macon
Eastern Tennessee: Nashville, Knoxville