Frequently Asked Questions's
Q?  DO I HAVE TO PAY REEVES CONSTRUCTION FOR THEIR CLAIMS ASSISTANCE?
A.  NO! We will be happy to assist you with your claim from start to finish – for free! Our claim management program is a complimentary service we provide to all of our customers.
Call today or CLICK HERE and we will be happy the help you start your claims process.
Q?  SHOULD I CALL MY INSURANCE COMPANY BEFORE I CALL A ROOFING COMPANY?
A.  Probably not. In many cases an insurance company will consider it a claim against your policy even if you don't get a penny. Every time they go out, they count it as a claim. In most cases it is wise to have us take a look at your roof first. The trained specialists from Reeves General Contracting – Reeves Roof and Gutters – can make sure the roof is eligible for a claim before you call your insurance company. If there is damage, we will also be happy to meet your insurance adjuster and make sure the specifications of your claim are correct. The way a claim is filed can very often effect the way it is settled. Please call us before you call your insurance company and we will make sure you get started right. Phone: 866.592.3632
Q?  WILL I GET MY DEPRECIATION BACK?
A.  In most cases, yes. Usually, residential policy claims have depreciation which is initially withheld by insurer to make sure that the work is completed. Unfortunately, many homeowners don't work with a contractor that accurately explains how to correctly file for the depreciation so that they will receive that money. Many times, the depreciation becomes thousands of dollars. After the work is completed, we will help you work with your insurance company to make sure that you receive all of the money available for your claim. We will provide them with all the necessary paperwork which will usually allow you to get ALL of the depreciation refunded!
There are many small details and variables which apply to each specific claim. Call today and we'll make sure you understand your individual claim fully before you call your insurance company.
Q?  WHAT IF  the QUOTE from REEVES CONSTRUCTION IS HIGHER THAN THE INSURANCE COMPANY ESTIMATE?
A.  While this rarely happens, if it does, we guarantee to install your roof per the insurance company specifications and pricing. In many cases, not only do we install your new roof for the insurance company price, but we are able to give you an upgrade for free!
Please call us today and see what we can do for you.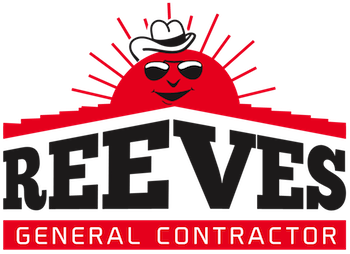 REEVES CONSTRUCTION, INC.

GENERAL CONTRACTOR
Serving Georgia, the Carolinas and Eastern Tennessee
Toll Free: 866-592-3632

Serving to meet the needs of these great cities:
Georgia: Atlanta Metro Area, Stockbridge, College Park, Columbus, Jonesboro, Macon
South Carolina: Greenville, Spartanburg, Union, Easley, Greer, Murrells Inlet
North Carolina: Charlotte, Waxhaw, Greenville, Rockville
Eastern Tennessee: Nashville, Knoxville